Yvette Alexandra Velasco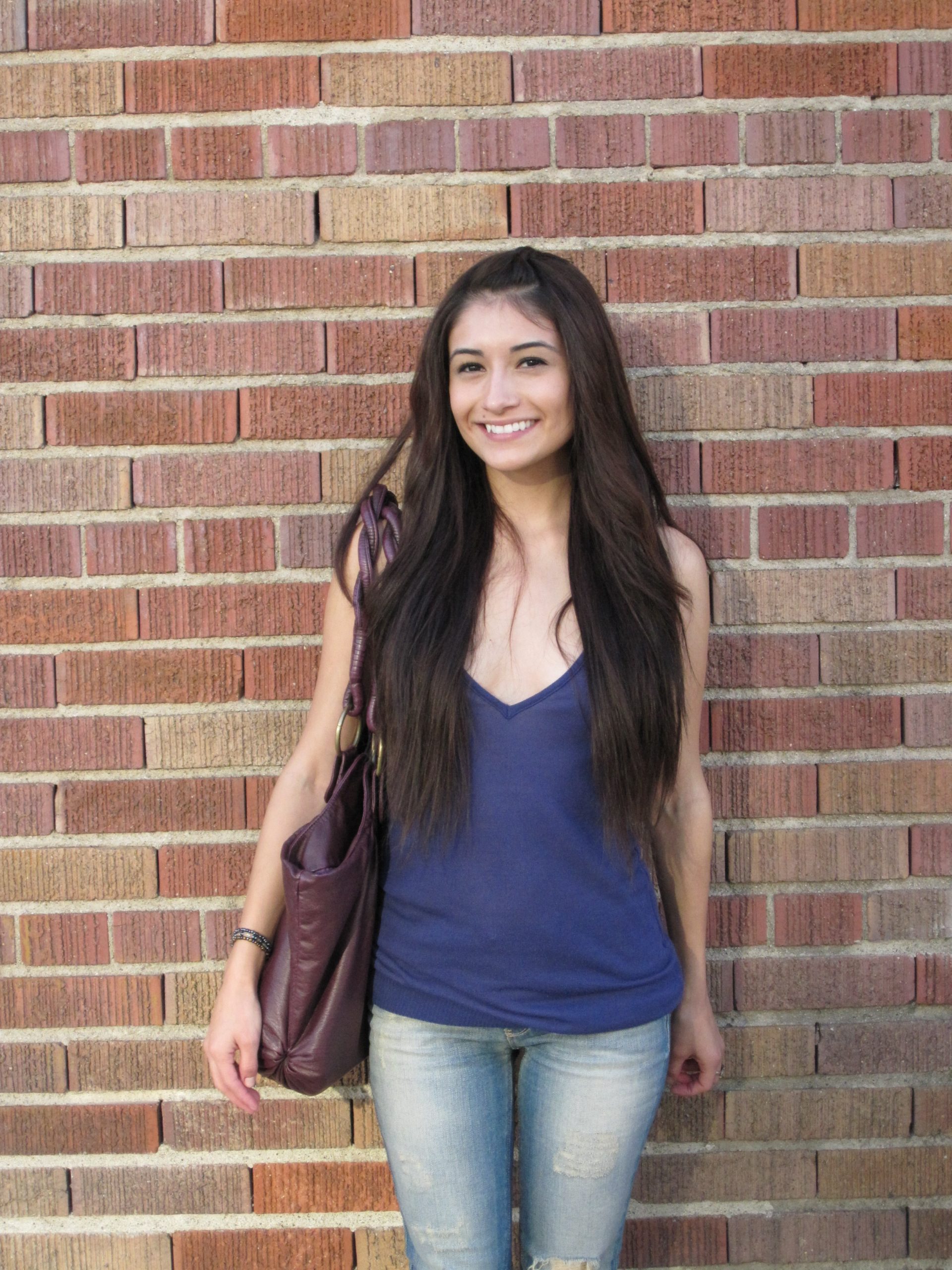 …But for those who love, time is eternal.
Color: Blue
Yvette's favorite color was Tiffany blue. I think it reminded her of the waters on the Caribbean coast where she had traveled as a young girl. She had a deep admiration for nature and the ocean.
Quote
"…BUT FOR THOSE WHO LOVE, TIME IS ETERNAL."
This is the last line (thought) of a poem in Yvette's personal collection of favorite poems and quotes:
TIME IS VERY SLOW FOR THOSE WHO WAIT.
VERY FAST FOR THOSE WHO ARE SCARED.
VERY LONG FOR THOSE WHO LAMENT.
VERY SHORT FOR THOSE WHO CELEBRATE.
…BUT FOR THOSE WHO LOVE, TIME IS ETERNAL.
Yvette is our beautiful little girl whose love of life and family lives within us eternally. We keep her alive in our wonderful memories of her and we can feel the essence of her being everyday of our lives…Our love for you, Yvette, is eternal.
Yvette, I close my eyes and I can see your beautiful face and your lovely smile; I can hear your cheerful voice, your infectious laughter and your angry voice too.
From Yvette's Mom and Dad
Yvette was born on Easter Sunday April 3rd, 1988, the youngest of our four daughters. It was a beautiful and joyful day for our little family. Her sisters- Adriana, Erica and Genevieve adored their baby sister from the first day they met her. The memory of that day and countless others have become our way of reliving those precious moments of her life she shared with us. She was an independent child, neat and organized, insisting on always doing things herself. She was always our baby, even as an adult. Yvette was a private person, only allowing a select few into her circle, but once you were in she was loyal, loving, and truthful, always expressing her honest opinion.
Yvette was an Environmental Health Specialist for the County of San Bernardino. She worked tirelessly to achieve her position and was dedicated to her profession. On December 2, 2015, she was so proud and excited because she was about to receive her Environmental Health Specialist Badge. She never got to see that badge she worked so hard to get. Yvette had so much potential- so many goals to achieve, so many dreams to fulfill, and so much life yet to live.
Yvette's sisters
Adriana
Yvette is what we call an old soul. She was the youngest of us four sisters but was so much wiser. I will always admire her wittiness and clever ideas. The way she made every person she knew feel special in their own way; her love for animals and nature, our environment and especially for her nephews and nieces. She is forever an inspiration and powerful influence on my life, colorful language and all. But as with all old souls, this world was not for her. Yvette is home now; and though it is an everyday struggle to feel at peace, that is my only solace.
Erica
Yvette was a beautiful human being and my baby sister. She was intentional about everything in her life…the career path she chose, the company she kept, the meals she cooked, the presents she bought. Small in stature and frame, but extraordinary in her conviction about the issues that were important to her. Matters such as equality for all human beings; the concept that a woman can be as powerful as any man; treating people with compassion, kindness and non-judgement; taking care of the environment; and maintaining an open-mind about all things. Her philosophy was to learn and try to understand, rather than judge; and if there is nothing positive to say about someone, silence is the better option. Her voice and influence continue to guide me in this life…
Genevieve
Yvette had an impactful presence on this Earth. Those who did not know her well may have said she was beautiful, sweet, intelligent, or mysterious. Those who knew her well may have said she was funny, kind, fierce, or sarcastic. To me, she was all of these things and so much more. She was wise beyond her years and constantly strived to be a better human being. To be loved by Yvette was a blessing because she loved with a pure heart. As a child, my baby sister was my whole world and I wouldn't be who I am without her. She will forever keep a piece of my heart.
12.02.15
Departed Friends