Isaac Gebreslassie Amanios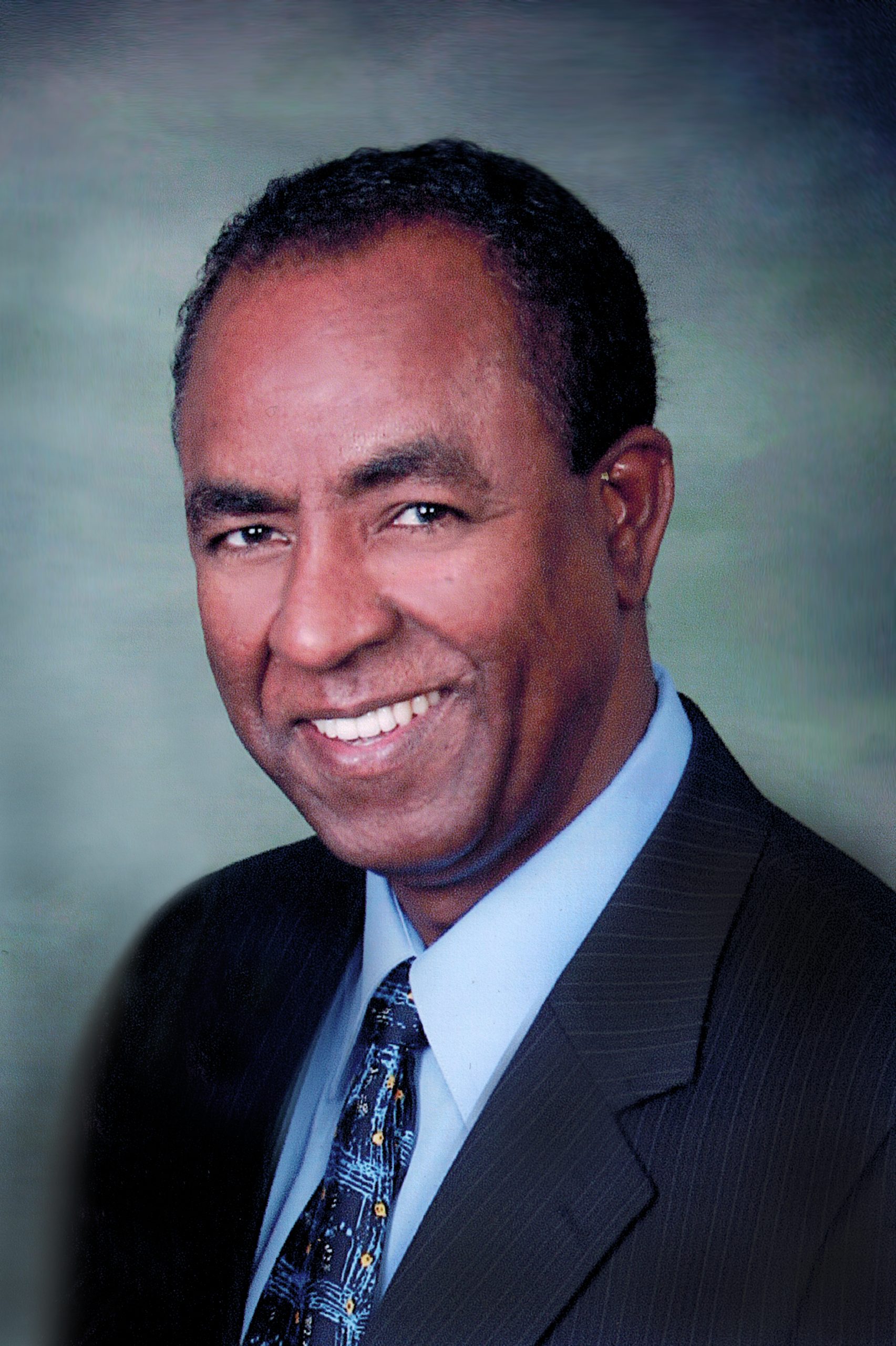 Trusted husband, involved father, man of his word.
Color: Purple
Purple was Isaac's favorite color. There was also a very touching story of how it became to be. He shared it with me in 2006 after he brought a traditional cotton shawl with a purple decorative border from Addis Ababa. It has to do with how he associated the color purple and cotton with his mother. I vividly remember him saying, "My mother always wore cotton clothes she had woven herself. The color she liked to use to decorate the border of her clothes was purple." He continued, "When I was separated from her to go away for school in another town, I happened to accidentally find one seed of cotton on my pocket. I held it tightly because it reminded me of the cotton my mother used to weave. When I held that seed, I felt as if I were hugging my mother. I used to keep the cotton seed very carefully to make sure that I did not lose it. Whenever I missed my mother I used to hold the cotton seed even tighter to feel closer to my mother. Ever since then, I had a particular fondness for the color purple and cotton." Isaac often bought purple shirts and ties.
Quote
Throughout the period of our marriage, Isaac was dependable and trusted. There was never a time when he did not think about ways to make our marriage stronger. He often planned on ways to develop and strengthen our marriage. During a period of my illness he also showed me an abundant care when I was involved in a terrible car accident. I will never forget his care and expression of love nor could I forget the encouragement he gave me to come to the United States to attend University on a scholarship. Without his encouragement, leaving my children behind to study in another continent would have been impossible for me. However, I trusted that Isaac would take even greater care of our children. Isaac remained an involved father. He prioritized the quality of our children's future greatly, particularly in insuring their success in education. With such trust, I was able to continue my studies leaving him and our children behind in Eritrea. Since the day of our wedding, I also never doubted that he would think anything else other than our marriage. Overall, he was a righteous man of his words throughout his life, and he believed education was a key to success in life.
Above everything else, Isaac valued family and community. His free time was often spent with family and friends and his home was usually the gathering place. He participated in weddings, baptisms, graduations and birthday celebrations of his nephews and nieces. Isaac would often fly across the United States and overseas to attend these events and made it a priority to always be there. Isaac valued, nurtured, and mentored many of his extended family members and friends.
12.02.15
Departed Friends